To ensure the right quality, we perform the checks that the job requires. The type of product and its customer requirements determine the scope.
Aston Harald performs partial assembly and assembly of complete products and systems. We adapt to the customer's needs and in consultation about what is best flow-wise and logistically.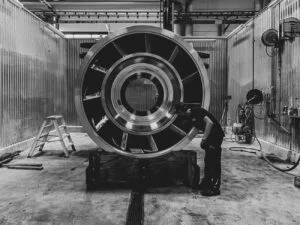 We have our own non-destructive testing staff that are certified according to SS-EN ISO 9712 levels 2 and 3.
Surface treatment
Vi är vana att färdigställa komponenter genom slipning och putsning eller ytbehandling med olika tekniker.
Would you like to know more about our services and what we can do for you? Please contact us!